We've gone to several parks this month. Here are some of the better pictures I got:
Hillsborough River State Park
This is probably a Racer, like the smaller version we saw recently in our front yard.
With the recent rain, the resurrection ferns were still green. These and other epiphytes cover the oak boughs at this park.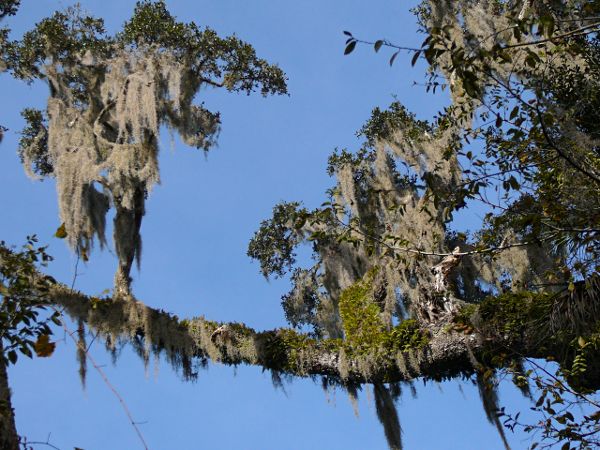 Upper Tampa Bay County Park, Nov 26
Downy woodpecker, the smallest woodpecker in North America, and very energetic. It was hopping around one of the pine trees affected by the controlled burns.
White peacock butterfly. We also saw a few common buckeyes, and a pink rattlebox moth.
Weedon Island, Nov 22
Improved yellow crowned night heron pictures. The crouched one with the red eye was very close to where I took the first yellow crowned night heron pictures as few months ago, so it may be the same individual. It's amazing how much neck they untuck with they spy a snack.
Sawgrass Lake Park, Nov 14
Baby alligator. We saw three adults in the park as well, sunning themselves. Perhaps it was a bit too cold for hunting.
Three turtles and green heron. These were pretty far away and I didn't notice the middle turtles at the time. Now I wish I'd spent a few more pictures trying to get the exposure better.
Caledesi State Park, Nov 8:
Gopher tortoise. This little guy (or girl? Aren't you supposed to be able to tell by length of tail? I see no tail in any of my pictures, though I wasn't trying to shoot for that at the time) was on the side of the road near the ferry dock. The grass it's in is what passes for lawn here. We saw another, much larger gopher tortoise on the island, but I didn't get any good pictures of it.
Oyster catchers. While not terribly shy, the last time we saw these was in December of last year.