I'm still in the process of making friends with my new camera, a Canon Powershot SX210 IS. It's a slightly more compact camera than my previous point and shoot, offering 14 megapixels and a 14x optical zoom, and way more features than my trusty but aging Lumix has. The increased picture size really makes it apparent how slow my current memory card is.
Saturday was our first park outing since getting the new camera. I keep entering into options menus accidentally, and there's no place for my right thumb. The flash position is unfortunate, but since I so rarely use flash, unintentionally holding it closed/off because there's nowhere else to put your left hand works fine for me. I'm fairly pleased with its focusing choices and colors. Exposures have been a little bright sometimes, but it handles low light decently. Some of that may be settings I haven't adjusted yet. It seems more aggressive with its denoising and sharpening.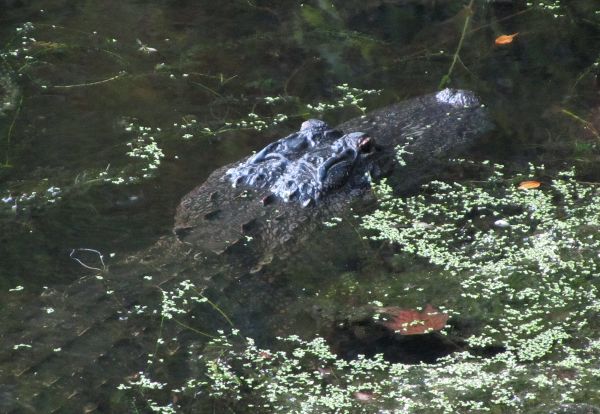 There's a butterfly garden behind the visitor's center at Sawgrass. Having recently rained, there were not many butterflies out. We did get to see a long tailed skipper:
And what we think might be another spicebush swallowtail, with pretty badly torn wings. It hung around on these flowers for quite a while and I got several interesting shots, but the lighting was pretty contrasty for all.