The afternoon after our last Alligator Lake Park visit, we tried a new park, San Felasco Hammock State Park. It's the most understated Florida state park that I've been to — there's maybe space for ten vehicles in the dirt parking area, and just a metal tube to leave your entrance fee in. Maybe the other entrance for the horse and bike trails gets more traffic, which is the way we prefer it anyway. We took the loop trail to the south of Millhopper road.
This is an eastern fence lizard. It was kind enough to hang out on the same log long enough for me to dig out the camera. The moment after this shot, it darted after a bug. It caught two while we were watching.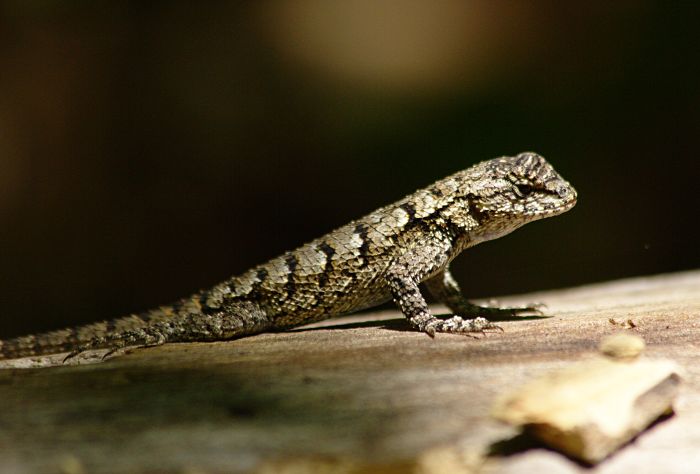 The three mile walk, taking the longest loop option, takes you through several ecosystems. The first part of the trail, where the eastern fence lizard was hunting, was dryer with mostly grasses and pines. Dropping a few feet of elevation, we entered hardwood.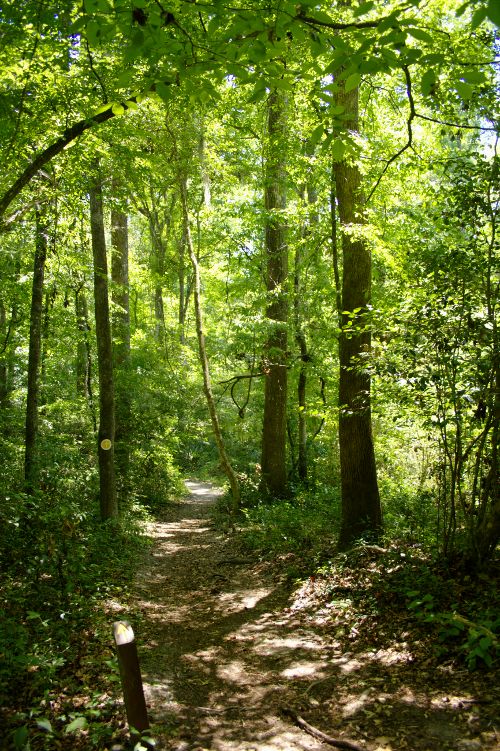 And then we descended a few feet more to reach the creek. There was barely any water flowing during our visit. Under the dense canopy we found ebony jewelwings. We've seen these beautiful damselflies in Little Manatee River State Park in similar habitat, where it is dark enough to make it difficult to handhold shots. I gave up trying and Mike took these.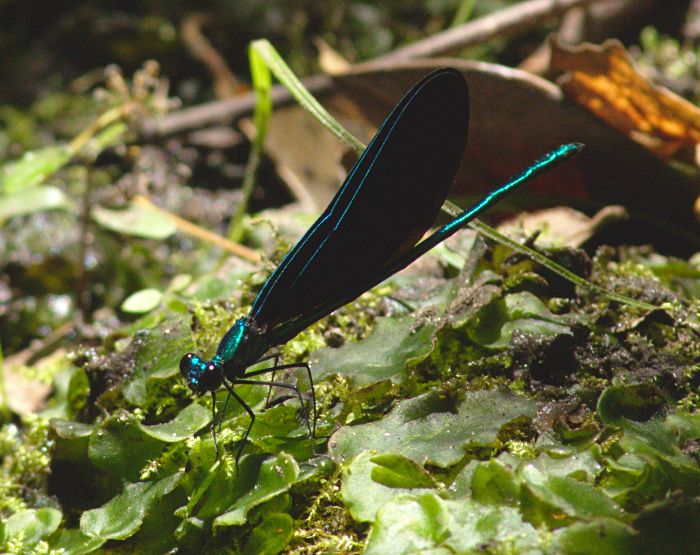 The male, above, is a brilliant iridescent green. The female, below, is duller, but has bright white spots on the tips of her wings. They both agreeable spend fairly long periods resting on leaves, occasionally spreading their wings in a motion that looks like a flower opening in time lapse.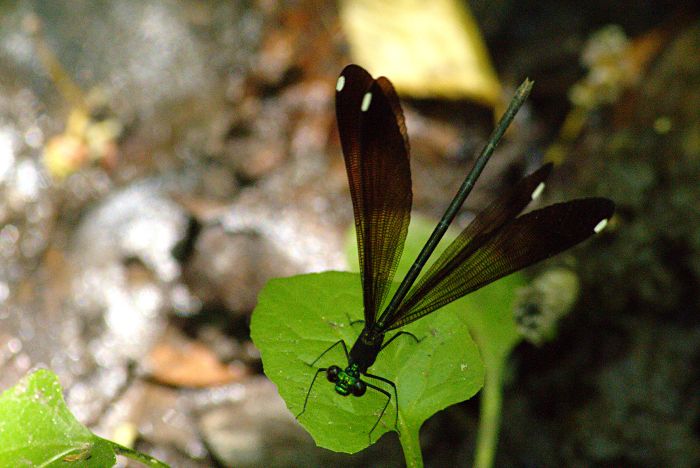 Moving on, we watched some small, brown, fast birds hover-gleaning above us. They seemed mostly indifferent to our presence, but never sat still for more than a moment.
Farther along, a snapping turtle was wading in the stream, as it was far too large to actually submerge in what little water was flowing.