The Sieur de Monts Wild Gardens of Acadia has nicely arranged sections representing different habitats around the park, with labels for the plants you might find. There are many kinds of goldenrod.
Small fish were in the stream behind the cardinal flowers.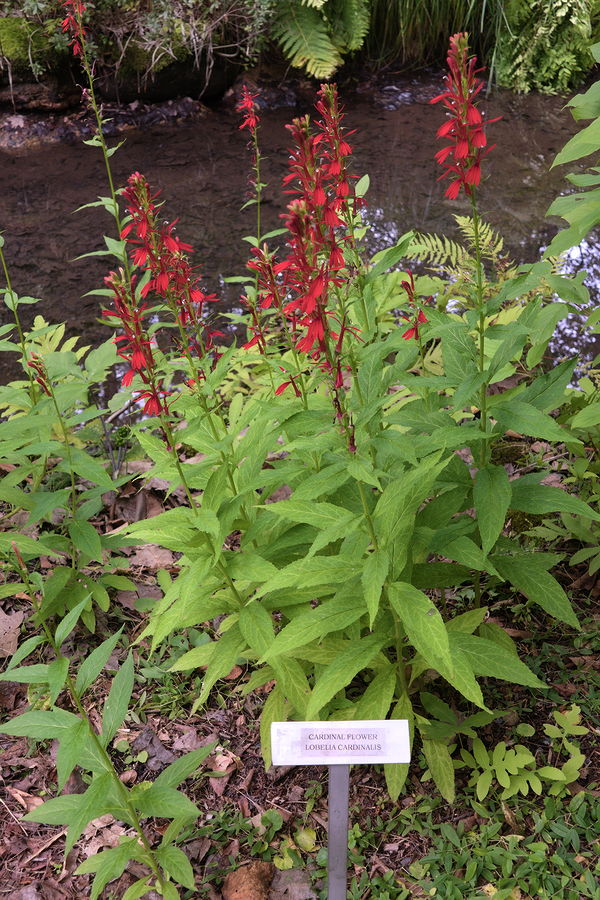 Further on the two lane, one-way section of the park loop road, there were signs allowing parking in the right lane. Parked cars stacked up before the signs identified which attraction the cars were parked for. We were lucky and found spots in the main parking lot for the places we stopped at.
Sand Beach is appropriately named in a place where all other shoreline we saw was rocky or muddy. It was in the low 70s, and some folks were in bathing suits and playing in the water.
Jordan Pond